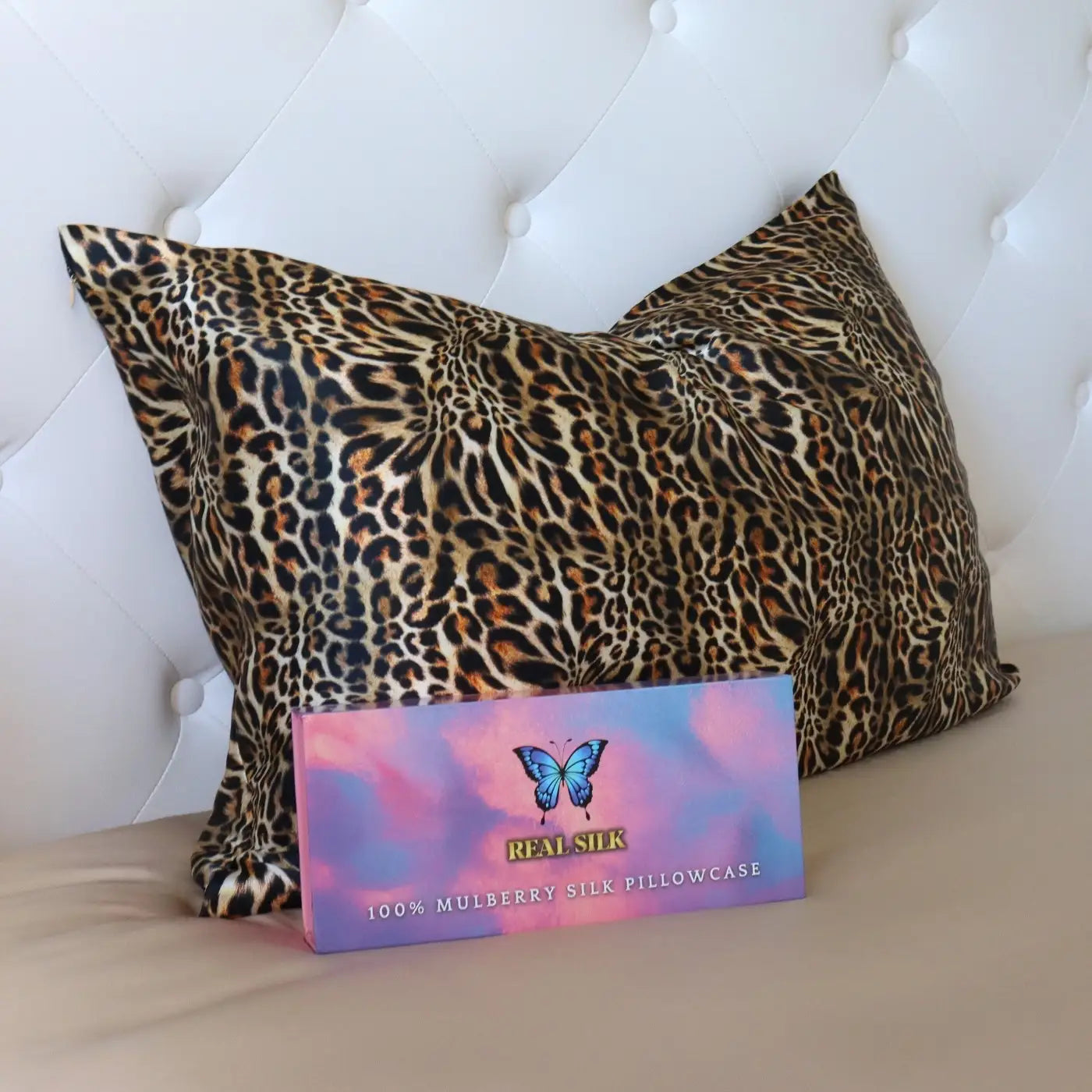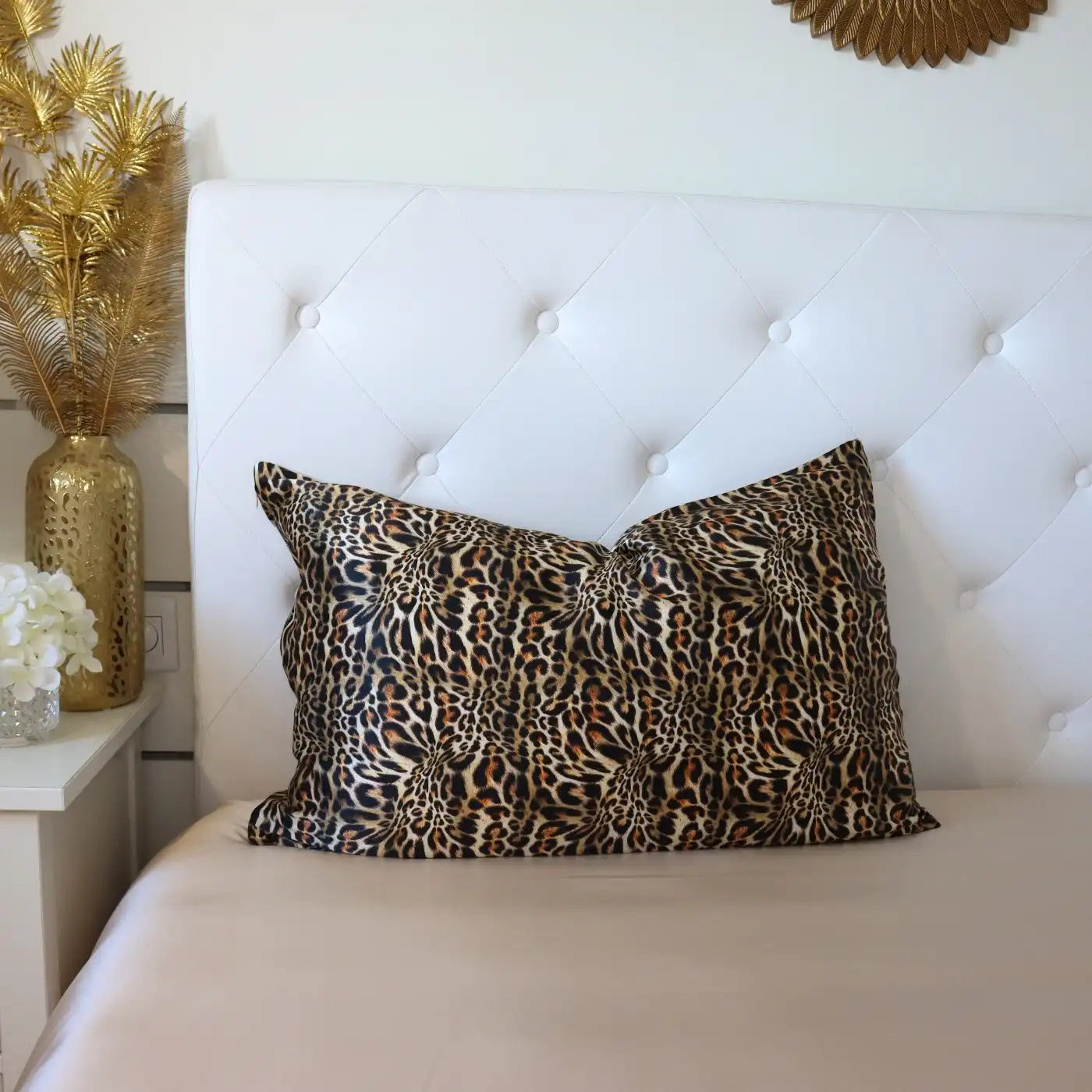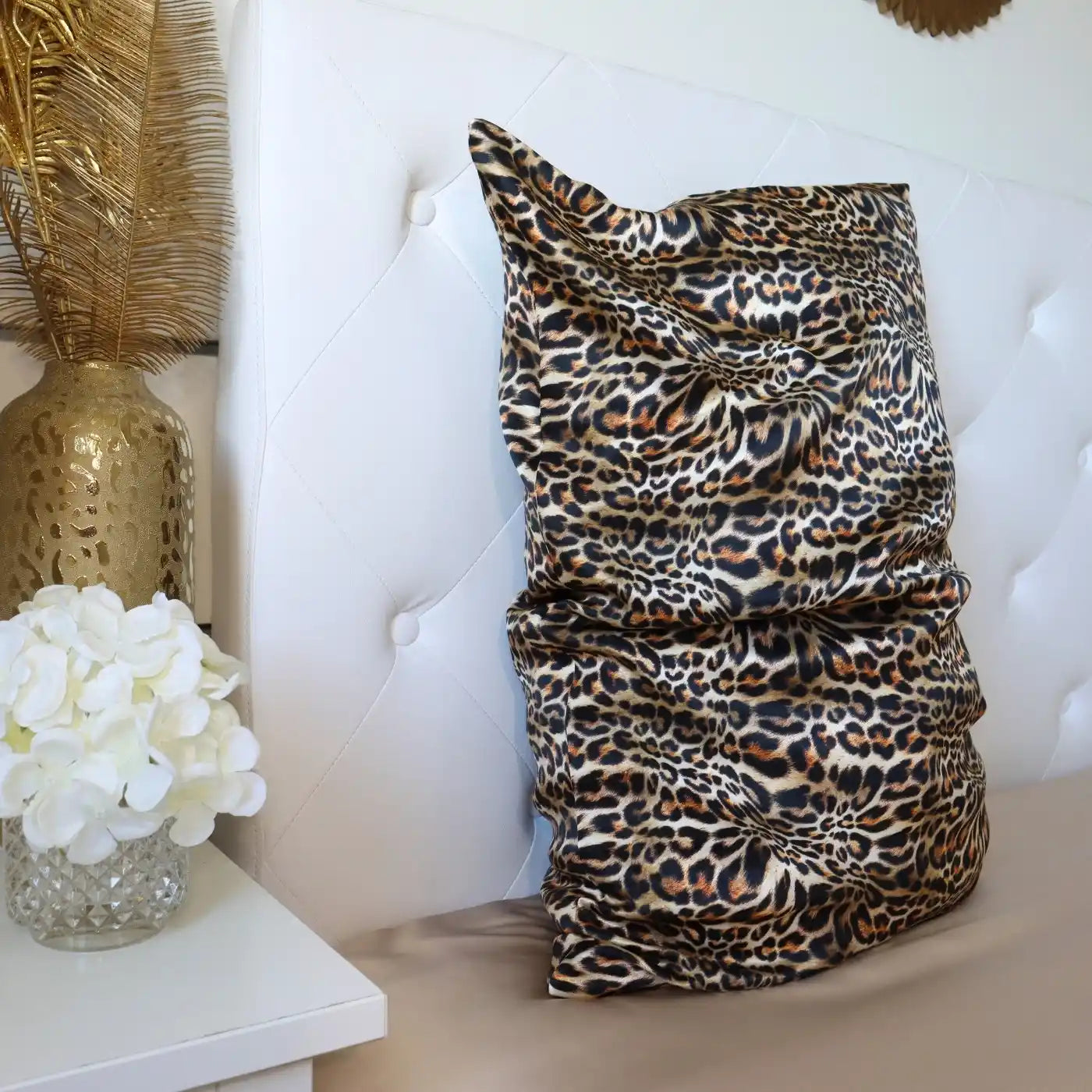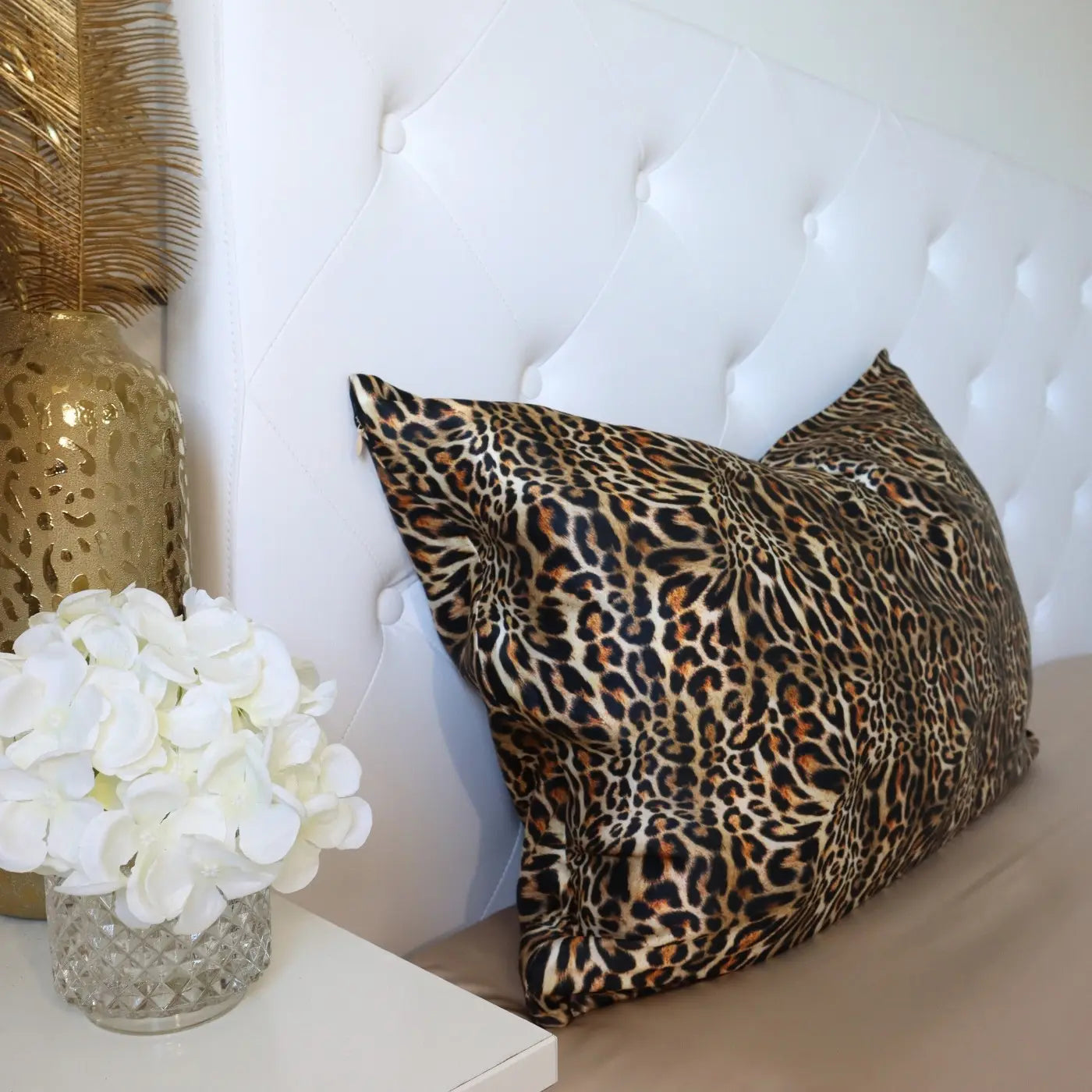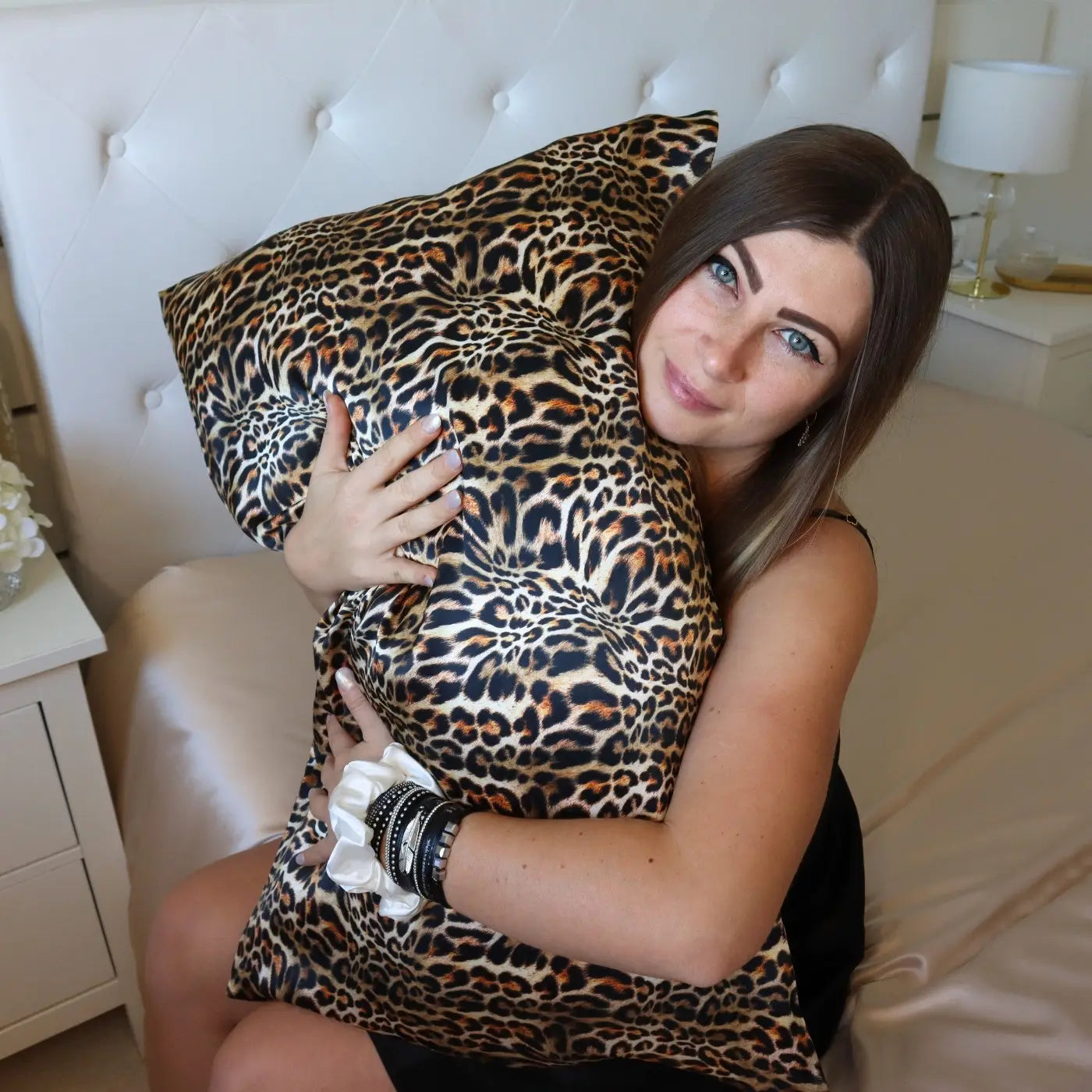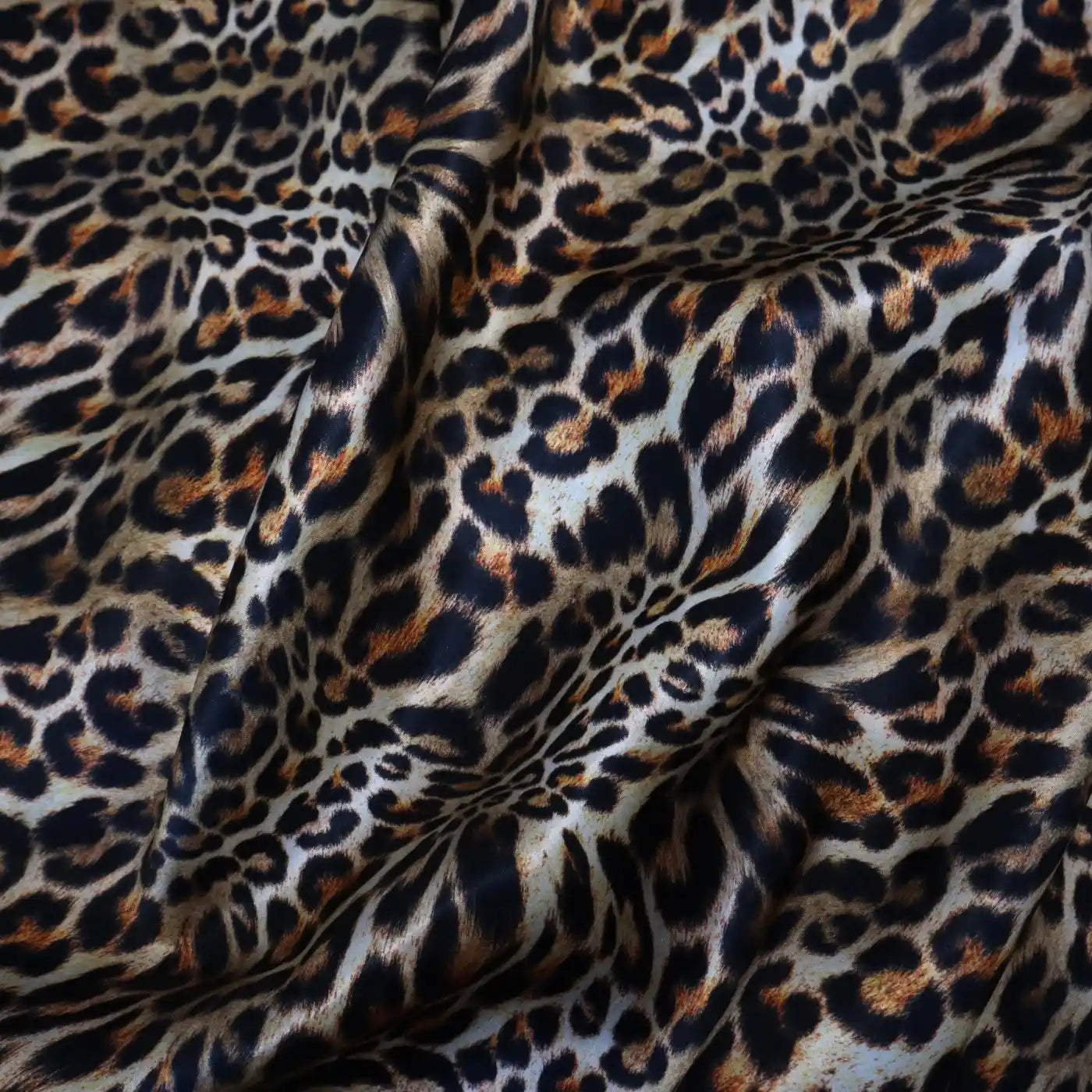 Leopard 22 Momme Mulberry Silk Pillowcase
Sale price

$58.00
Regular price

$83.00
(/)
---
Real Silk Pillowcases for Better Hair, Skin & Sleep
Sleep comfortably and wake up more beautiful every morning with our Real Silk pillowcases! Crafted from the highest quality 22 Momme 100% Mulberry Silk, these pillowcases are incredibly soft and gentle, ensuring the most comfortable and restful night's sleep.
🖤 Buy 3, Get 1 FREE! (Add 4 to Cart) 🖤 10% Off if you buy 2+ 🖤 Free Shipping!
Real Silk Pillowcases Benefits
💎 Luxurious Comfort: Immerse yourself in the unparalleled luxury of silk, feeling its smooth embrace as you drift into a peaceful sleep.
👱‍♀️ Hair Health and Beauty: Wake up to effortlessly beautiful hair, as our silk pillowcase reduces tangles, frizz, and breakage, making every morning a good hair day.
✨ Skin Rejuvenation: Experience the joy of waking up with youthful, radiant skin, thanks to the gentle touch of silk that helps prevent sleep lines and wrinkles.
💧 Hydration: Feel the difference as silk naturally helps maintain your skin's hydration, leaving you with a dewy, refreshed complexion every morning.
🌿 Hypoallergenic: Breathe easier and sleep soundly on hypoallergenic silk that naturally repels dust mites, allergens, and bacteria, ensuring a healthier sleep environment.
❄️ Temperature Regulation: Enjoy the perfect sleep temperature year-round, as silk naturally adjusts to your body, keeping you cool in summer and warm in winter.
🪶 Gentle Care for Hair and Skin: Cherish the gentle, frictionless touch of silk, protecting your hair and skin from damage, and making you feel pampered and cared for.
Why Switch to our Real Silk Pillowcases?
✅ Exceptional Silk Quality: 100% pure Mulberry Silk, 22 Momme 6A Grade 600 Thread Silk.
✅ Superior Feel & Appearance: Thicker, softer, more luxurious and durable.
✅ Safe, Eco-Friendly And Non-Toxic: Oeko-Tex® Certified
✅ Choose from 12+ Colours and 3 Sizes: Find the perfect fit for any taste and every bedroom style.
✅ Hassle-Free Returns: Easy 30-day return policy for your peace of mind.
✅ Thousands of Satisfied Customers: Join our community of happy customers who've experienced the Real Silk difference. 
✅ Ideal Gift Choice: Elegantly packaged for a luxurious gifting experience. Perfect for any occasion.
Treat yourself and your loved ones to the ultimate beauty sleep with our Real Silk Pillowcases.
Leopard 22 Momme Mulberry Silk Pillowcase
Sale price

$58.00
Regular price

$83.00
Choose options